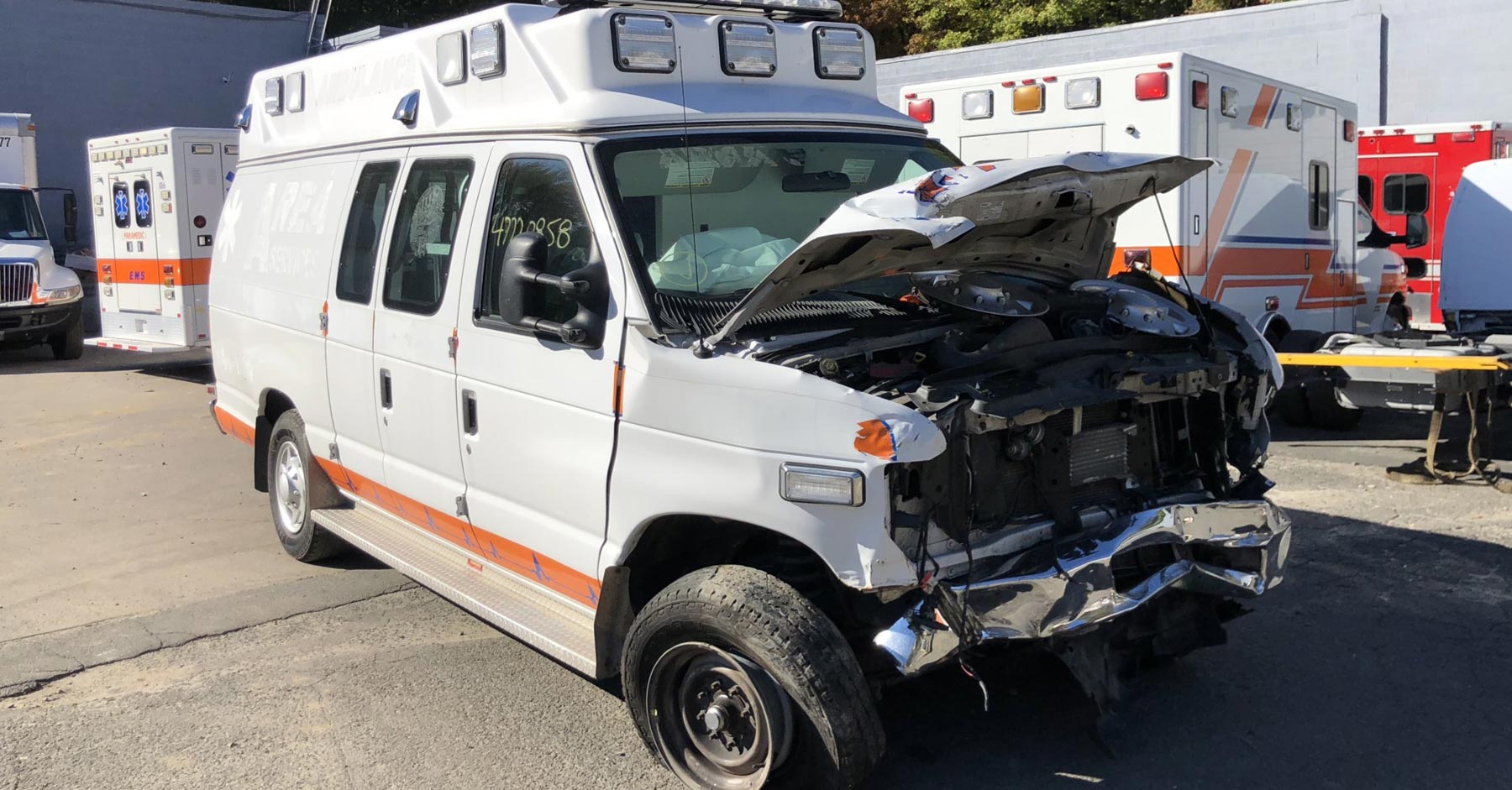 Collision Repair & Painting
When your ambulance gets into an accident, you need someone who has the experience and skill to fix it right. Choose SIV Ambulances and we will have your ambulance back on the road looking like new again.
We Perform Major & Minor Ambulance Collision Repairs
---
SIV Ambulances is your trusted source for ambulance collision repairs. As a Ford QVM Certified Emergency Vehicle Facility, we have the experience, training, and knowledge along with the right parts, tools, and facility to get the job done right and fast. 
We also offer minor dings and cosmetic repairs as well as complete body overhauls and upfitting. With one of the largest paint booths available we can handle the smallest ambulance to the largest Fire Engine. We use the proper paint for your emergency vehicle, ambulance, or fire engine and can even finish the vehicle in our graphics department.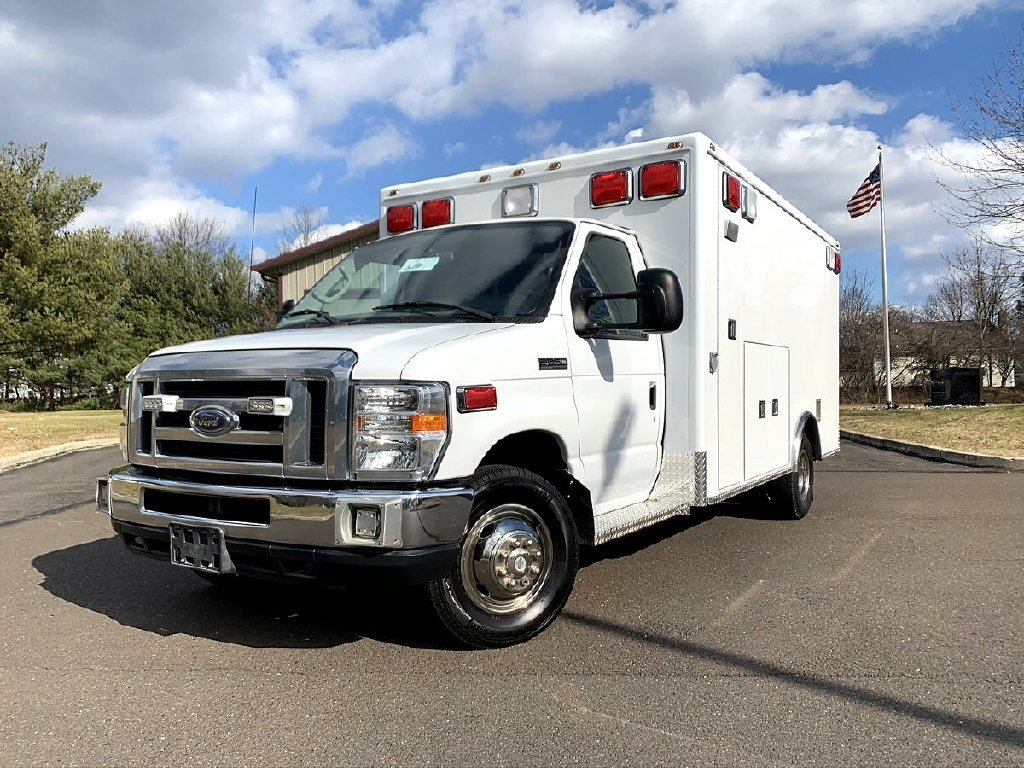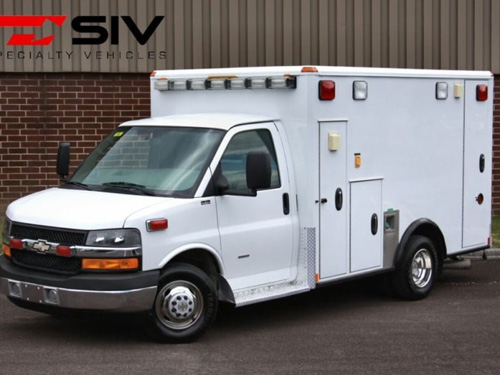 Collision Repairs
Has your ambulance been involved in an accident? Bring it to us. We perform major and minor collision repairs for ambulances and other EMS vehicles. Our ambulance body shop can perform complicated framework repairs that other shops will not handle. We'll make your ambulance look like new again, taking care to replace any internal parts that may have become damaged during the collision.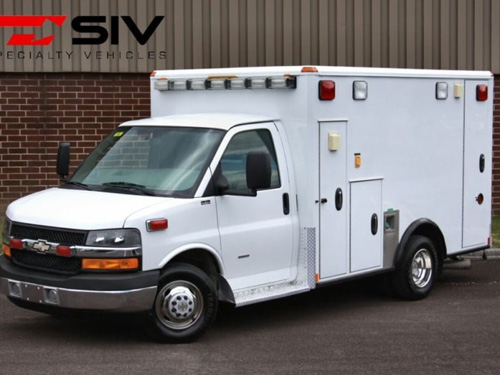 Bodywork
Ambulance bodies are built from aluminum and rather than rusting they will oxidize. We know what the right process is to repair aluminum bodies. Our technicians will grind or sand down the oxidation and then spray a 2 part epoxy primer which is specially formulated to adhere to bare aluminum and prevents moisture from coming in and causing corrosion or oxidation in the future. Many shops skip this necessary step because it takes longer, but we believe to do it right the first time. We use only premium body filler from the biggest name in the industry, Evercoat, to fill any areas that are not straight. Using the right filler prevents cracking and pin holes once the filler dries over time. Our ambulance body shop will repair the damaged panel well that it will look like new!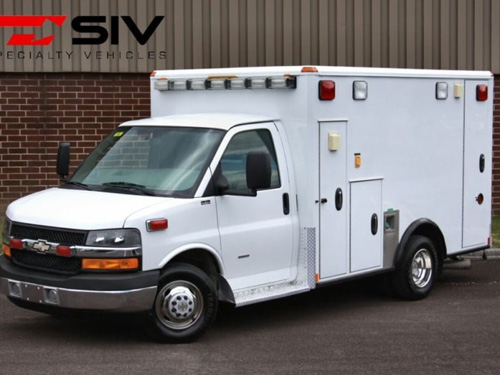 Frame Straightening/ Body Pulls
If your ambulance has suffered frame damage, we can fix it. Many body shops do not have a frame machine capable enough to pull an ambulance frame but we do. We will ensure that your ambulance is restored to proper OEM safety standards. Has your ambulance ever hit an overhang and damaged the top of the box? Our ambulance body shop has a specially modified frame machine which is capable of reaching a full 8 feet off the ground to pull any area at the top of the ambulance module.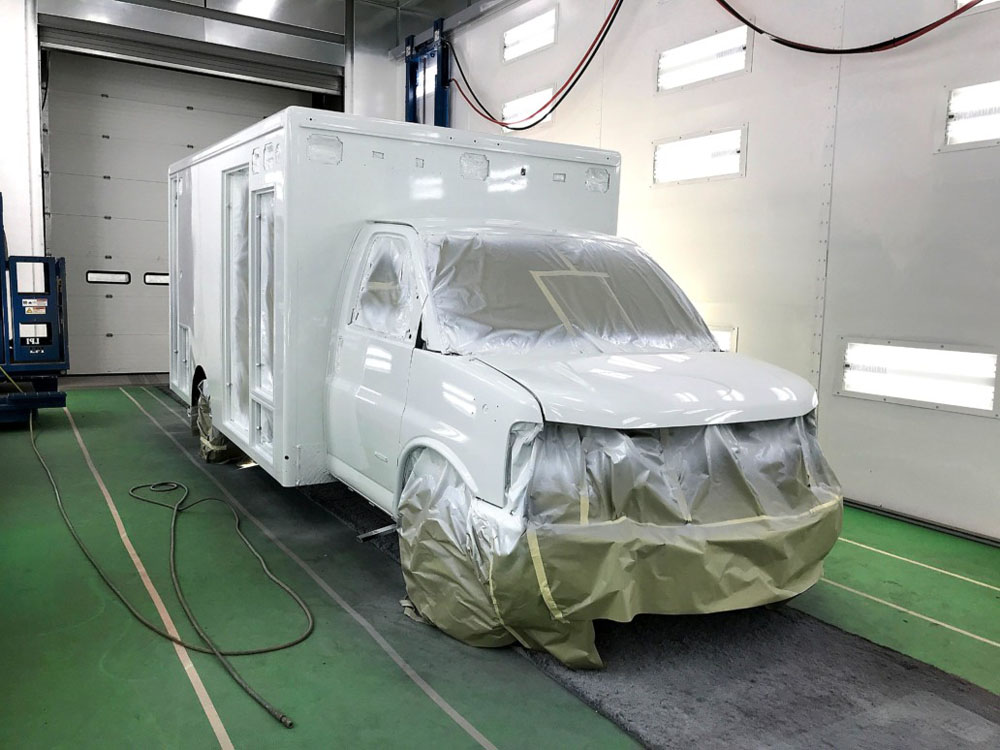 Painting
---
A professional paint job requires a professional paint booth and premium paint. With a 45' Long Heated and Pressurized Paint Booth, SIV Ambulances is one of the few companies in the area capable of painting large vehicles such as ambulances, fire trucks, shuttles buses, trucks, and trailers.
We use PPG and Sikkens primers, sealers, basecoats, and clear coats to paint your ambulance to perfection just like the ambulance manufacturer does.
The ambulance is then wet sanded and buffed to like glass.
We can also color match the striping to your existing color.
Specialized Equipment
45 Foot Heated and Pressurized Paint Booth
Body Loc Frame Machine
SATA HVLP Paint Guns
Aluminum and Steel Welders
Aluminum Cutting Tools
Industrial Sanding and Grinding Tools
Specialty Body Tools
Best Supplies in the Industry
3M Sanding and Masking Products
Walter Cutting and Grinding Wheels
PPG and Sikkens Primers, Paint, and Clear Coat
Evercoat Body Fillers




What Makes Us Different?
---
We understand the emergency vehicle repair market better than most. Many of our technicians have toured ambulance factories such as PL Custom, Mickey Body, and AEV so that we can better understand the processes involved to build ambulances from scratch and apply them to our repair processes so that we can meet OEM and ambulance manufacturer original spec. We are here to serve your ambulance collision repair needs today, tomorrow, and beyond. Our technicians are constantly studying the latest in industry trends to stay on top of the latest methods and techniques. We update our equipment regularly to offer the widest range of repair offerings. We understand that maintaining a fleet of emergency vehicles comes with a cost. It's why we offer the most competitive pricing in the industry. We understand the importance of saving you money while keeping your passengers safe. Don't believe us? Contact us now for a no-obligation ambulance repair quote.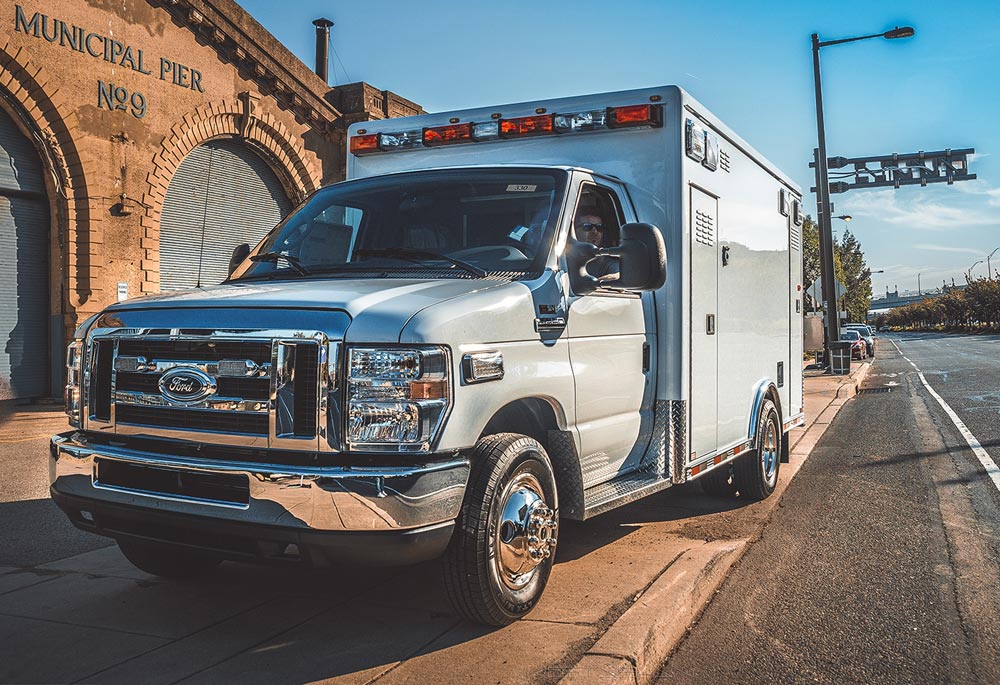 THE SIV GUARANTEE
Your satisfaction is extremely important to us. If you are not completely satisfied with the results of your project, we will do whatever we can to make it perfect. No questions asked. But don't wait, we're here to take your business to next level immediately.
Our collision repair and paint shop has all the tools needed to service your entire ambulance fleet. Whether you need body work for 2 or 200 ambulances or emergency vehicles, SIV Ambulances will get it done.
READY TO GET STARTED?
Contact us today to see what we can do for you. Save time, and save money on all of your ambulance collision repairs. Call the team at SIV Ambulances today. Your entire fleet will be in good hands.