We Have The Used Best Emergency Response Vehicles For Sale
How to Buy A Used Ambulance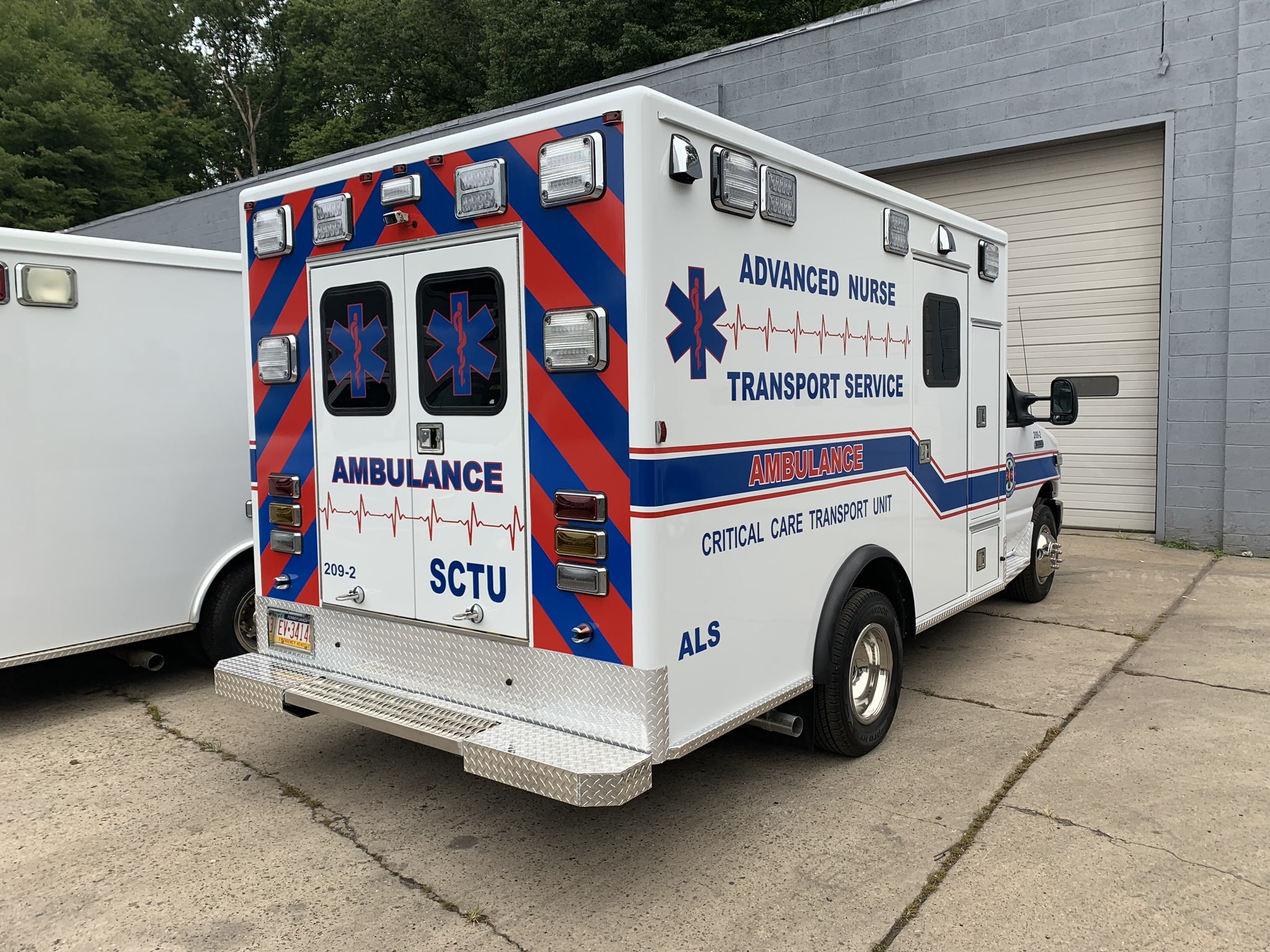 American emergency vehicles and ambulances play a vital role in your medical center. When someone is in trouble, they rely on you to have American emergency vehicles that are functional and can perform the actions necessary to save their life. Yet, American emergency vehicles aren't always affordable. That's where buying a used ambulance can be a great advantage. SIV Ambulances specializes in selling used emergency vehicles and ambulances for sale in the USA. We offer various types like the Type 1 ambulance, the Type 2 ambulance, and the Type 3 ambulance. Here are a few tips for buying a used ambulance that is right for you.

Figure Out if a Used Ambulance Brand Matters to You

There are a few different brands that make ambulances. You need to decide if buying a specific gas ambulance brand matters or not to you. Our used ambulances typically come in three major brands. We have the Ford ambulance models, the Chevy ambulance models, and the Dodge ambulance models.
These retired ambulances for sale and gas ambulance for sale aren't that much different from one another, but you may feel that one brand is superior to the other. When buying used ambulances, or emergency response vehicles for sale, the performance of the old ambulance for sale is more important than anything. If you feel that a certain brand of an ambulance for sale in the USA will offer you better performance than another 7.3 Powerstroke ambulance, then go with your gut and buy the used ambulance, or emergency response vehicles for sale, brands that you're the most comfortable with. If the brand doesn't matter to you, then you may be more interested in the used Braun ambulance or van ambulance that will give you the best price. Luckily, since they're refurbished ambulances or converted ambulances for sale, NY, you'll find that they're considerably cheaper than newer models of 7.3 Powerstroke ambulances.
Our Inventory Includes Wheeled Coach, Braun & Other Popular Ambulance Brands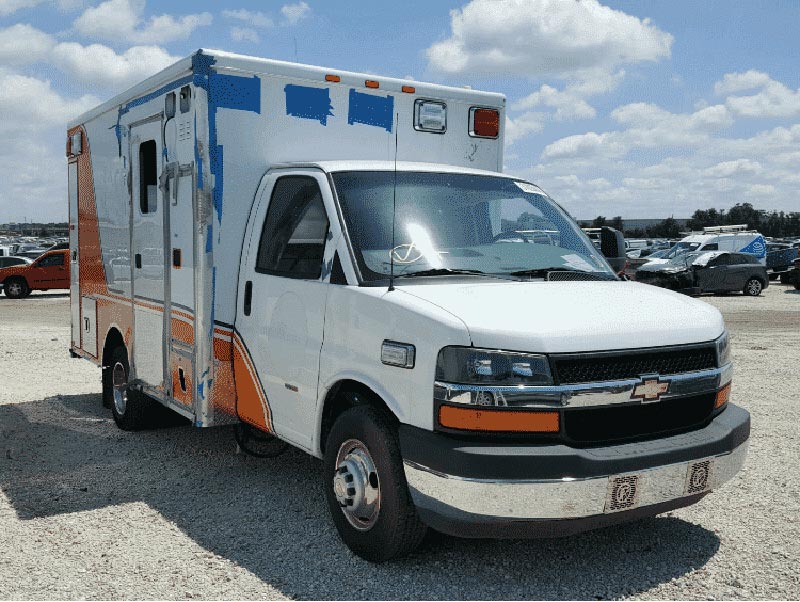 If you're looking for a used ambulance for sale in PA, then you need to know what type of used 4×4 ambulance for sale that you need. When buying an old ambulance, one of the key factors that you need to consider is space. The kind of space that you need will determine what type of used Braun ambulance that you need. For those who need a lot of space, then you're best served with a used Braun ambulance that's either a Type I or Type III. These are used emergency vehicles NJ and NY that have a large patient module on the back of the vehicle. The module is capable of holding a patient and various medical equipment.

Some Types, like the Type III used ambulances, come with O2 lifts and a refrigerator. This is vital for storing blood and other biological agents. Type III is set on a cut-a-way van. These old ambulances for sale have the added benefit of having a large opening that connects the driver's side to the patient's module. When you need to speak with the driver or pass something along to them, it's easier to do so with the large opening. For those who use a second pilot in the cab, they can take a more active role in helping the medical technician in the back of the module.

You may also want to consider buying an old ambulance that's a Type I. This old ambulance for sale in NY is similar to the Type III model. Except this used wheeled coach ambulance is set on a truck. Our used ambulance trucks for sale tend to be a bit more powerful than other used emergency vehicles for sale like the van. This is simply because the used ambulance trucks for sale have heavy-duty engines. They're built for performance. Type I retired ambulances for sale have a large module in the back like Type III's. They can easily house a patient and lots of medical equipment. Many of these kinds of used ambulances also come with the benefit of having Air Ride Suspension. This makes the drive smoother which can allow the medical technician to do their job easier. The patient will also be more comfortable.
We Offer Refurbished Ambulances For Sale
Know What Type of Used Ambulance For Sale You Need
Unlike the Type III used ambulance for sale in NJ, the Type I has a smaller port that connects the driver's side to the patient's module. It's about the size of a small window rather than a door. While this does still allow those in the cab to speak with those in the back, it does make passing items a bit more difficult. Finally, the Type II used ambulance is a great used ambulance car for sale. Also called a used sprinter ambulance or van ambulance, the Type II is basically a van that has been transformed into an ambulance. A used sprinter ambulance or van ambulance lacks the room that a used wheeled coach ambulance or converted ambulance for sale like the Type I and Type III has.
However, the used sprinter ambulance is great for navigating tight areas and getting through heavy traffic areas easier. Many of the used EMS vehicles that we sell of the Type II variety are actually used AEV ambulances for sale. AEV is a trusted brand for Type II models. They make ambulances with high performance and grit. Our used AEV ambulances for sale are high-quality and typically come with low mileage.
A Type II refurbished ambulance or converted ambulance for sale is a great choice for those who need to quickly enter a scene. Since they don't have that much space in the back, you won't be able to fit life-sustaining medical equipment. As such, the Type II used ambulance or converted ambulance for sale likely isn't a great fit for responding to life-threatening medical emergencies. Instead, it's a better solution for a quick response for individuals who require basic medical attention. It's smaller size allows the used Braun ambulance for sale, or converted ambulance for sale to easily navigate through tighter areas that a Type I and Type III, may not be able to access.
Contact Us For More Information
Looking for moving services? Contact SIV Ambulnances Today!
Buy a Used Ambulance for Terrain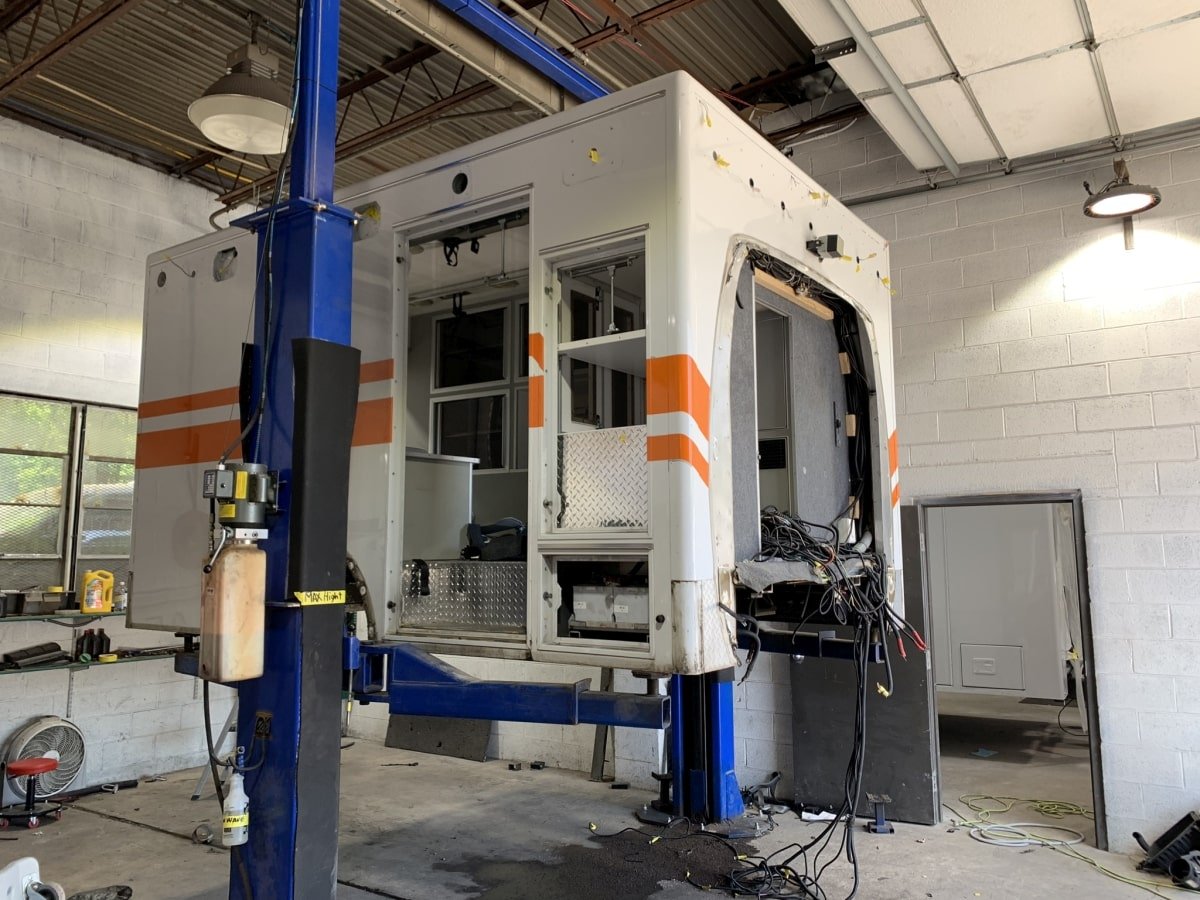 When considering what used emergency vehicles for sale to buy, it's important to understand the terrain that you're primarily going to be using it for. A sprinter used Braun ambulance for sale, for example, won't do well on terrain that requires tough handling. Instead, you may need to look into a used 4×4 ambulance for sale. The used 4×4 ambulance for sale in PA can offer four-wheel drive, powerful handling, and precise steering.

Not every medical emergency occurs at home or on the road. Sometimes, your refurbished ambulance will need to go off-roading. In this case, a used wheeled coach ambulance might do the job if it has the tires and power for it. You'll need to be high up off of the ground in order to keep the chassis from hitting logs, rocks, and other dips in the field. You'll also need to consider the weight distribution of your used ambulance for sale in, NY. If the second hand ambulance PA is tipped too much to one side, then it may cause the entire vehicle to tip over.

When thinking about the terrain, you want to choose used EMS vehicles in PA specific for that purpose. You may need to invest in a used Braun ambulance for sale that is specifically made for rough terrain. It may have larger wheels or come without a chassis. As for terrain that isn't out in the wild, it's the obstacles that you have to consider more than anything. For a second hand ambulance for sale that is used primarily to respond to house calls, you can essentially use any kind of ambulance. In that regard, the kind of medical equipment and treatments available are the most important deciding factor.
Yet for responding to calls on the street, you'll need to buy a used ambulance that can easily pass around traffic. It may even be beneficial to be able to ride on dirt roads or through snow-covered roads. On hot summer days without a life-sustaining medical emergency, a Type II used ambulance car for sale should get the job done. It's fast, maneuverable, and can easily fit between cars. Yet for an emergency that requires life-sustaining equipment, then Type I and Type III are the best choices to make. These old ambulances for sale are beneficial in providing powerful performance. They can easily tackle dirt roads or snow-covered roads. The large chassis also allows them to help preserve the life of someone who may be in critical condition.
Purpose of Second Hand Ambulance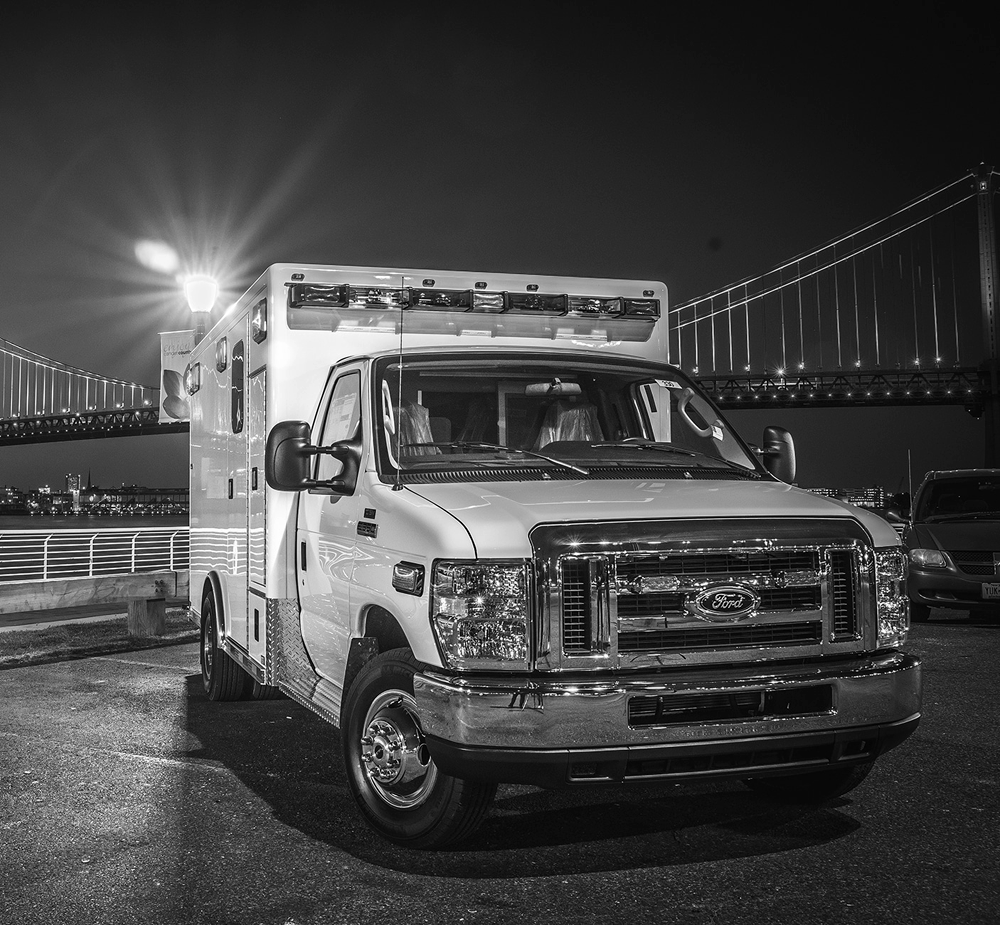 Another consideration to make for buying an old ambulance is the primary purpose it's used for. Type II second hand ambulances for sale in NJ are best used for non-emergency medical responses. If someone receives an injury or is part of an accident and doesn't require life-sustaining treatment, then the Type II is the best model to use. If you're a medical center that doesn't perform emergency work, then it may be best to invest in a Type II refurbished ambulance.

For those who intend to use their used ambulances to respond to medical emergencies in which the patient's life is hanging on by a thread, then the Type I or Type III ambulance is the choice to make. You can seat the patient comfortably inside of the chassis. The large module also allows you to carry numerous pieces of medical equipment that can make the difference in whether or not the patient's life is saved. Medical centers that do respond to medical emergencies with critical conditions would do well to invest in Type I and Type III ambulances in NJ.

Where to Buy Used Ambulances and Ambulance Vehicles for Sale

Buying a used ambulance doesn't have to be difficult. Once you understand the main purpose the vehicle will serve and what kind of terrain and challenges you'll likely encounter the most, you can choose the right kind of type. Next, you need to decide where to buy used ambulances. There are plenty of used ambulance dealers out there, but few come with the same kind of integrity, professionalism, and passion that we have for our retired ambulances for sale.
We're used ambulance dealers that completely refurbishes our used ambulances. Unlike other used ambulance dealers that may only clean the ambulance up, we take the time to inspect every aspect of the 7.3 powerstroke ambulance. If something needs to be replaced, then we'll replace it. We understand that when you buy used emergency vehicles for sale or a diesel ambulance for sale, you expect it to work. Your patients are counting on you to have a vehicle that works. We're used ambulance dealers that will ensure your McCoy Miller ambulance or diesel ambulance for sale is ready to respond to any medical emergency.
Check Out Our Used Ambulance For Sale Today
If you're looking for where to buy a used ambulance, then take a look at our stock. We provide high-quality McCoy Miller ambulances for sale and other ambulance vehicles for sale that are ready for the road. By following the tips given above, you'll be ready to make the right decision for which of our retired ambulances for sale best fits your needs. If you still require help, then contact us today. We'll help you find the ambulance your team needs.
Additional Information