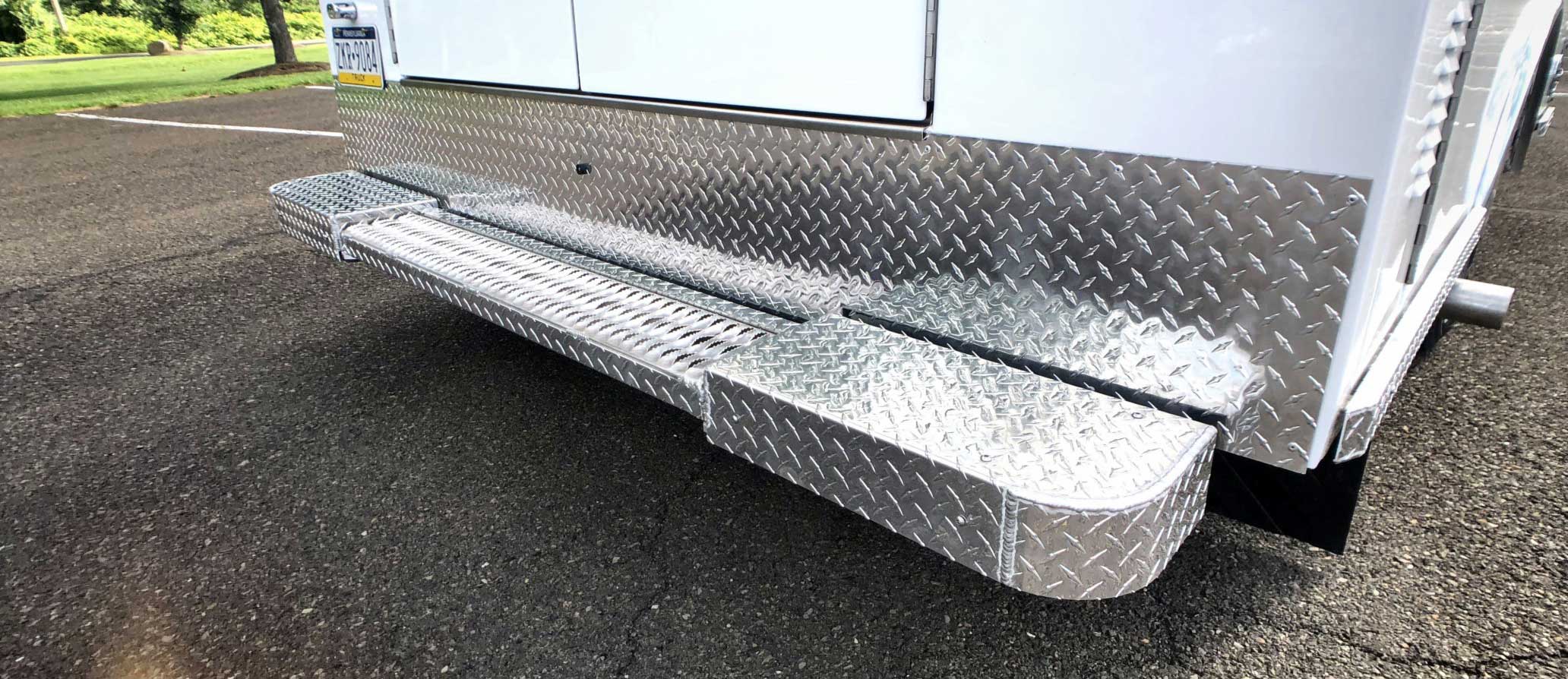 Full Service Metal Fabrication Shop
SIV Ambulances is your full service custom aluminum and stainless steel fabrication shop in Langhorne, PA. We can fabricate any aluminum diamond plate part or stainless part for your ambulance or emergency vehicle.
Most ambulance dealers and remounters only provide minimal fabrication offerings, if they provide them at all. The lead time to get these parts custom made from the manufacturer is typically very long. We can save you time and money by making any new or replacement aluminum diamond plate part or stainless steel part in house.
The Area's Only Full Service Metal Fabrication Shop for Ambulances
Let us handle all your metal fabrication needs. We fabricate all of our own aluminum diamond plate parts, as well as stainless steel parts such as: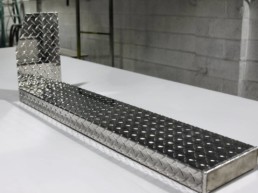 Running Boards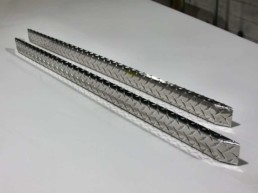 Rub Rails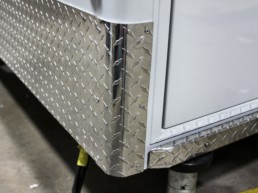 Corner Rock Guards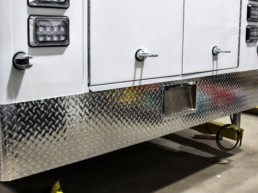 Rear Splash Guards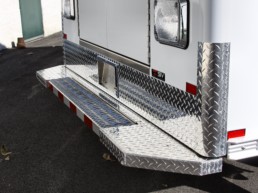 Rear Bumpers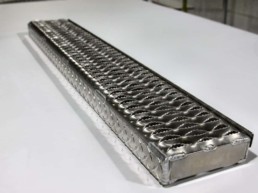 Bumper Flip Steps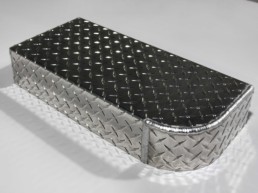 Bumper Caps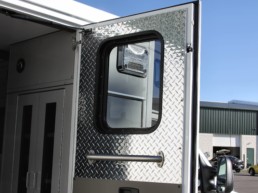 Aluminum Diamond Plate Interior Panels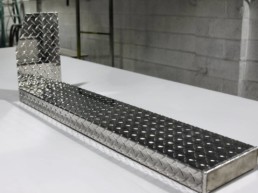 Complete Aluminum Doors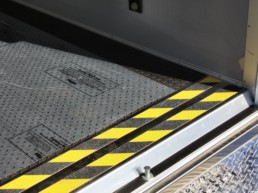 Stainless Steel Door Thresholds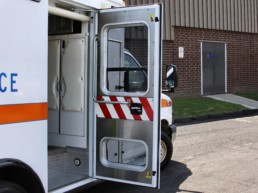 Stainless Steel Interior Panels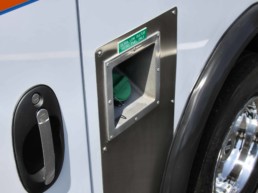 Stainless Steel Fuel Guards
Don't Wait, Save Now
We can custom fabricate any kind of part for an ambulance. Why wait for an extensive lead time from the ambulance manufacturer to get you a fabricated part for four times the cost? Save time and money by having us make the part for you, rather than waiting for us to send it out and have it shipped back. We can make complete exterior door panels from aluminum extrusions as the framework and then cover the frame with pan formed constructed aluminum skin.
An Evolving Skill Set
---
Combining the best in continuing education for our team and top-of-the-line equipment, we make sure that we're on the cutting edge for custom fabrication and welding. Techniques and technology evolve over time–we make sure our staff does the same.
Without staying at the top of our game, we wouldn't be here. We're happy to show you examples of our work and we're here to answer any questions you have during or about the process.
Custom Fabrication Using the Latest Equipment
---
Our welding and fabrication technicians have access to a variety of equipment for handling even the largest fabrication jobs. We have access to all of the following equipment in our shop:
Sheet Metal Brake
Tennsmith Shear
Custom Made Welding Table
Dedicated Aluminum MIG Welder
Dedicated Steel MIG Welder
TIG Welder both Steel and Aluminum
Aluminum Router
Aluminum Cutting Saws
Hypertherm Plasma Cutter
Oxy Acetylene Torch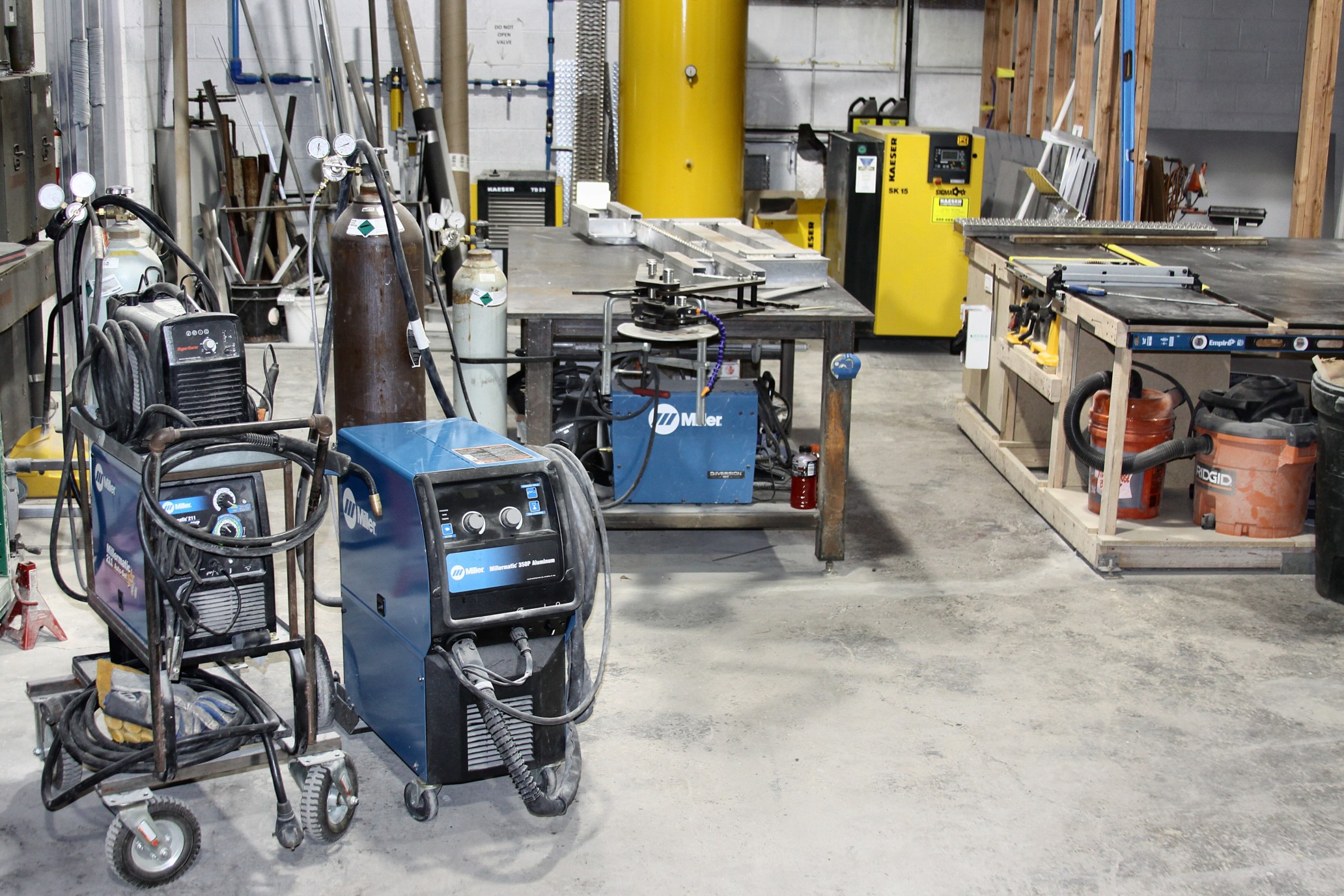 READY TO GET STARTED?
No matter if you need one aluminum diamond plate part fabricated or complete panels or doors for an entire vehicle, give us a call today. We will work with your fabrication needs and keep your budget in mind, delivering a customized, functional product.