AMBULANCE REMOUNTS
SIV Ambulances is committed to giving ambulances a new life
THE REMOUNTING PROCESs
Not all remounts are created equal. We follow a strict process from start to finish to ensure that every single remount is performed to same standard.
Step 1
Inspection
We inspect the entire ambulance and take over 100 photos before any work is even performed. This means that if there is ever a question as to what went where, our technicians can easily reference and solve the problem quickly. We identify any critical areas that need attention and review this with the customer.
Step 2
Removing Decal & Degreasing
We remove all stubborn and baked on decals using a variety of methods as well as specialty adhesive remover chemicals that are environmentally friendly. We then degrease and pressure wash the entire ambulance making sure there is no adhesion issues with the paint in the future.
Step 3
Ambulance Dismounting
The ambulance gets moved into the dismounting station and our team of SIV technicians, disconnect all electrical harnesses, hvac system, and other hardware, and then dismount the ambulance module from the old chassis and then mounted on a custom built trailer.
Step 4
Ambulance Disassembly
After the ambulance module is dismounted it is moved into the Disassembly Station, where the entire box is stripped, including doors, windows, lighting, electrical, flooring, trim, upholstery, as well as sliding cabinet windows. All parts removed are labeled for easy identification and stored on parts racks which are organized by Job #. This process ensures that parts do not go missing and greatly speeds up the assembly time.
Step 5
Ambulance Body Shop
The module then is moved into the body shop where the body is repaired for any damage, dings, dents, and corrosion.
Step 6
Paint
SIV uses the same paint that most ambulance manufacturers use which is especially engineered to meet the durability and the brilliance of paint required of emergency vehicles.
Step 7
Cut and Buff
After paint our technicians wet sand and polish buff the entire ambulance body to a glass like finish. This is the same process as all major ambulance manufacturers use.
Step 8
Assembly
The ambulance then moved into the assembly station where everything is reassembled using new parts per the specifications. This includes new hvac systems, new door hardware, new flooring, new trim and sliding cabinet glass, as well as new upholstery.
Step 9
Mounting
Our Technicians then Prep the chassis to be mounted and mount the ambulance module into the new chassis, making sure all critical torques are met.
Step 10
Electrical
All new electrical system is installed, new circuit boards, relays, switch panels as well as new custom center console.
Step 11
Detailing
The ambulance is then detailed top to bottom.
Step 12
Quality Control, Final Inspection
SIV Ambulance has quality control program in place which ensures that every ambulance remount meets the high level of quality and safety standards. We have an extensive final inspection checklist to make sure everything works as it should prior to delivery.
THE LASTING IMPACT OF A REMOUNT
Means that the life of your ambulance has been extended with a significant cost savings to you.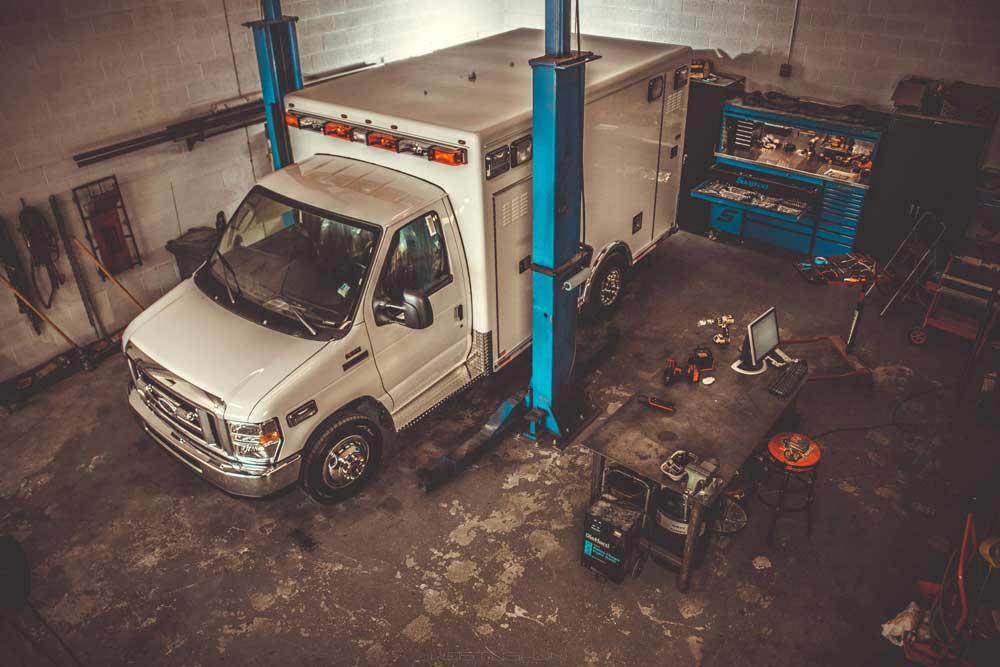 The Experience
SIV Ambulances has highly trained technicians with many years experience in the industry. We are members of NTEA and are registered with NHTSA as an end stage vehicle manufacturer. We also follow all Ford QVM Guidelines.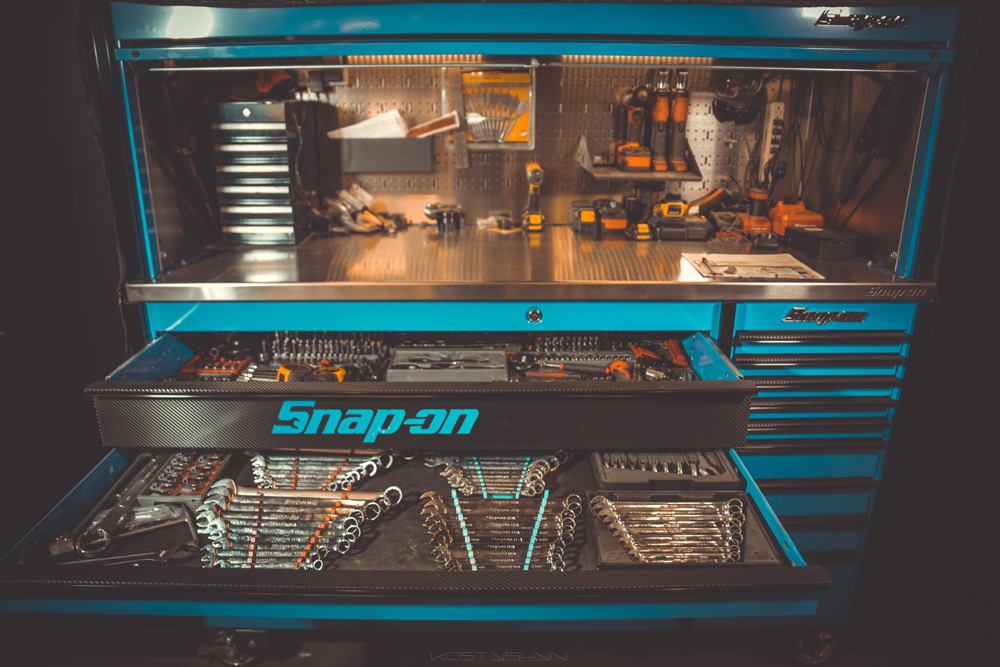 The Quality
Our process ensures that our quality is the highest. We use all high end materials to do your remount, from the best paint systems, to the best body shop materials, to upholstery, and electrical. When a remount is complete, you will not be able to tell the difference from a remounted box to a brand new box.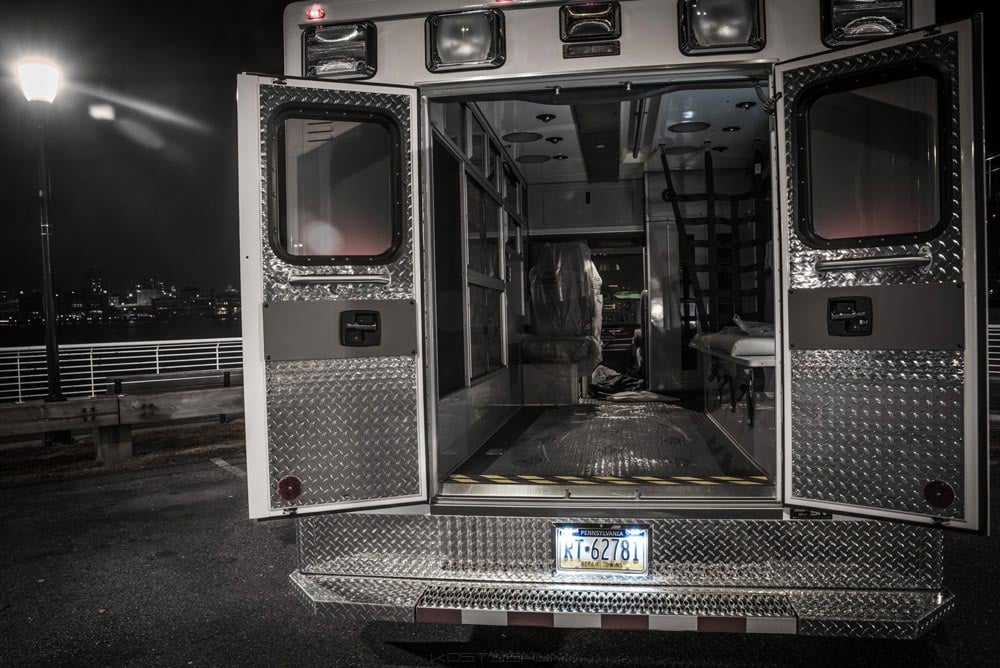 The Timeframe
Our Remounting Process is set up like an assembly line with dedicated stations which considerably speeds up the time it takes to complete a remount. Typical remounts average 45 days.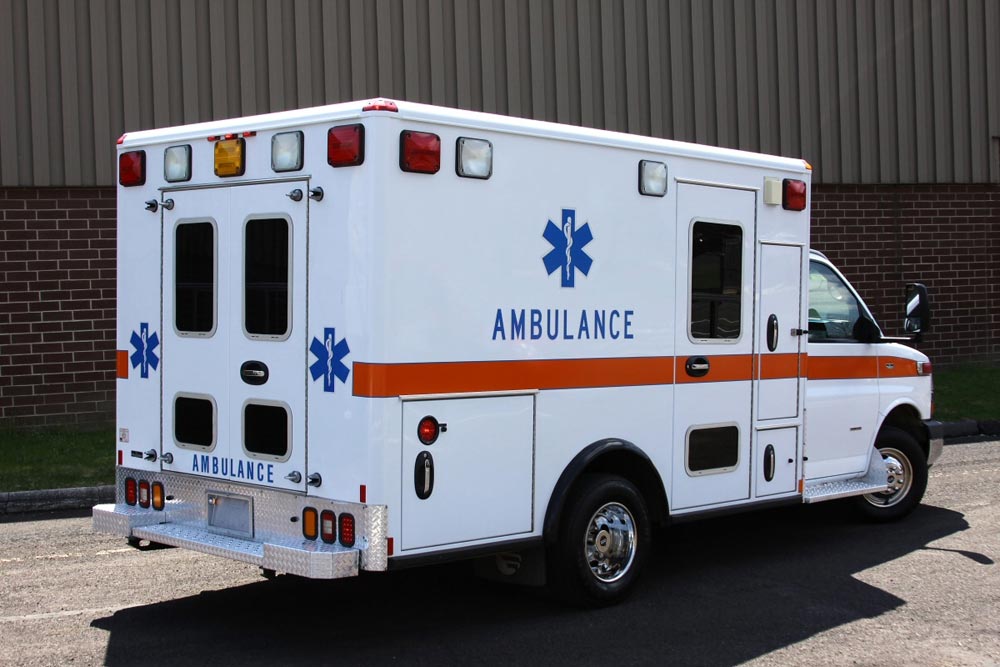 The Cost Savings
We understand that when looking to do a remount, one of the biggest benefits is the money you save rather than buying new. With our efficient process, we make sure that there is no wasted time and expense spent on your remount which allows us to give very competitive bids. With the money you save working with us, you can allocate that money into buying new equipment.
FREQUENTLY ASKED QUESTIONS
If you're still wondering exactly how our process works, take a look at some of the common questions we get from customers that are interested in remounting and refurbishing their existing ambulance.
---
The definition of a remount is making use of a truck that already exists. We can remove the box from an ambulance that is old and worn, and put a new chassis underneath. Because we are reusing some of the key components of the truck, particularly not having to manufacture a new box, we can pass serious cost savings on to our customers. And during the remount process, we're able to refurbish and update select pieces of the truck to meet whatever price point our customers are trying to reach.
---
The primary benefit of the remount strategy is financial. We really do help our customers save dollars. We utilize the box that already exists by saving the time and money it takes to both manufacture the shell and install all the cabinetry. And during our remount process we're able to strip down and refurbish the components that need to be refurbished. At the end of the process our customers end up with a top of the line, quality product, as you would by purchasing a new truck.
---
We have the remount process condensed to about six working weeks. We will schedule your truck in at the right time, or start with the Gen2 box, we can completely refurbish and remount your truck to your specifications within those six working weeks.
---
Remounting may not be an option for everyone, and at some point buying a new truck is necessary. If you're looking to buy a new truck, we can help to ensure that you buy a truck that is able to be remounted in the future. By purchasing a truck with the intention of remounting it in the future, you'll be able to plan for financial savings several years in advance. We believe that our remounted ambulances are as good as the new trucks being built today, but the product does have to start somewhere, and at some point.
---
We're Different From Other Ambulance Remounting Companies
The Best Ambulance Remounts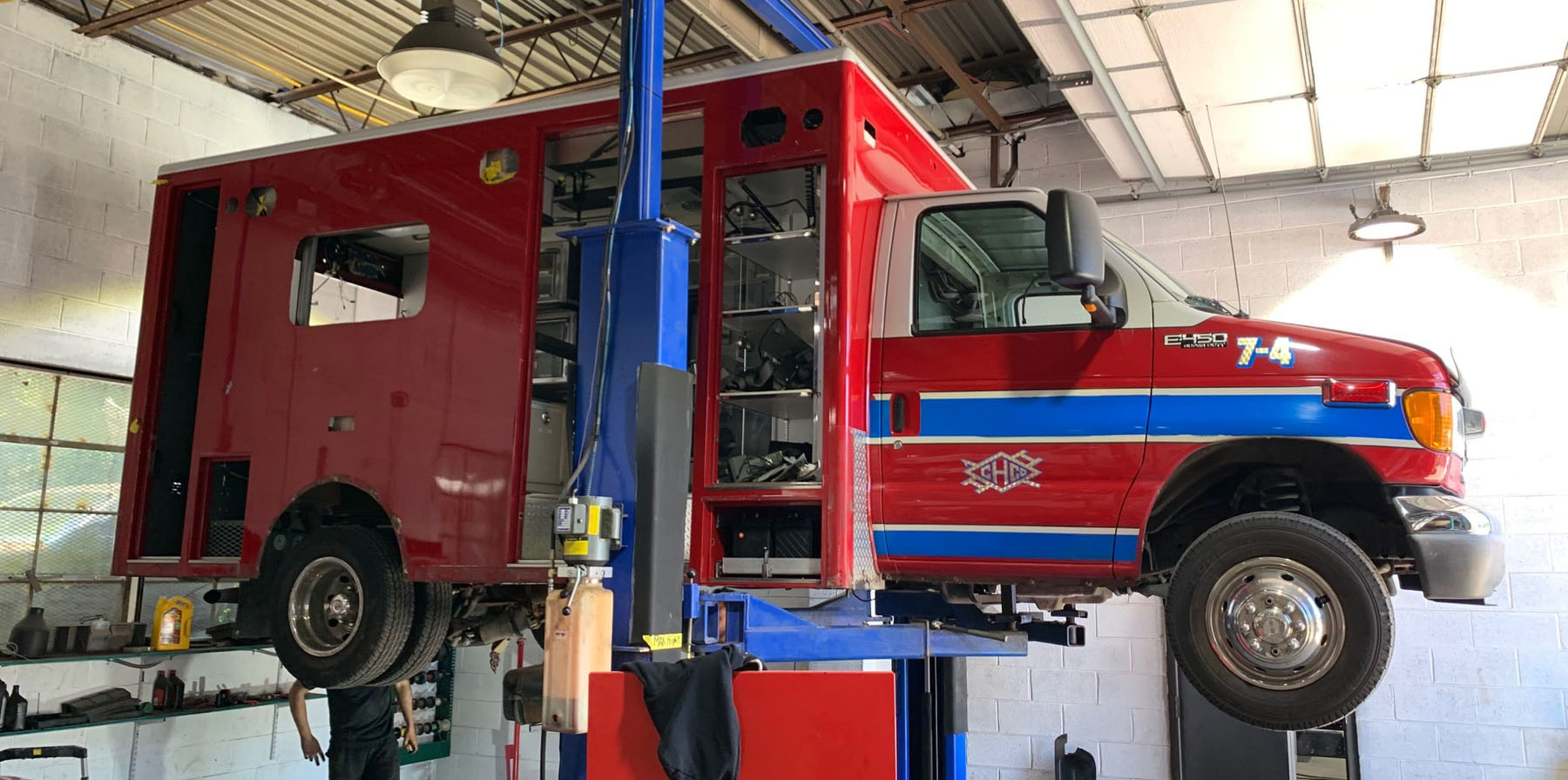 As a Ford QVM-certified dealer with a full-service center, our remounted ambulances are guaranteed to exceed the levels of quality you will find with standard dealerships. Being part of a program that's accredited by Ford Motor Company USA is a commitment made by our company to our customers to strive to maintain the strict safety standards and quality control that Ford established.

This is made most apparent in our twelve-step ambulance remounting services, where we give new life to an ambulance module that less capable dealers would discard without a second thought. By replacing the old or damaged chassis, our ambulance refurbishing processes transform seemingly useless vehicles into revitalized ambulances that are nearly indistinguishable from brand-new models. Ambulance remounts are hardly 'second hand', and certainly not lacking in quality. Remounted ambulances are both a staple of our inventory and the service we offer to organizations looking to continue using a fully-functional ambulance module sitting on a useless chassis.

The process of remounting ambulances begins with performing a thorough inspection of the entire vehicle. Before the ambulance remounting process begins, we take well over one-hundred pictures as references for our customers and technicians to review. Identifying the most problematic areas allows us to integrate customized solutions, resulting in an exclusive ambulance refurbishing that aligns with your specific service needs.

We remove decals carefully to ensure the chemicals we use are as eco-friendly as they are effective. Followed by a pressure wash to degrease the vehicle, we then move it to a dismounting station where it's tended to by our technicians. All of the hardware is removed from the vehicle and then the ambulance module is dismounted and kept on a custom-built trailer. At the disassembly station, the entire box is stripped down to the upholstery, and all removed parts are labeled to ensure they're not lost in the process of remounting ambulances.

Once disassembled the body goes to the shop where it can receive comprehensive repair for any damages from small scratches to deep dents and serious corrosion. We give it a new paint job with colors matching those of most manufacturers, meaning that our remounted ambulances have the same appearance and appeal as a new ambulance for sale. The paint is also designed to be durable and endure any future damage. The body is polished using the same process all major manufacturers of ambulances use.
Our Company Is Dedicated To Giving Ambulances A New Life
We Carefully Make Repairs on the Ambulance Module
After receiving a full body makeover the ambulance remounting process focuses on assembling the module again. New parts are used to outfit the ambulance module, after which it's then mounted on the new chassis. A brand new electrical system is installed, and then the remounted ambulance is detailed. Finally, the ambulance remounting process ends with a final inspection using our quality control program. As a Ford QVM certified company that specializes in remounting ambulances we make sure to give our remounted emergency vehicles an extensive inspection before delivery. We understand that these remounted emergency vehicles will be used during extreme situations in the future, and we ensure that they're fully prepared for any situation. That's why we can safely say that our remounted emergency vehicles are almost impossible to distinguish from a new ambulance for sale.

Other ambulance remount companies can take up to three months but our remounted ambulances in PA are ready in only forty-five days. However we never sacrifice quality for the sake of speed. Aside from our ambulance remounting services we also give our customers access to a full-service center that you won't find with other new ambulance dealers or ambulance remount companies. When left to the professionals at SIV Ambulances we guarantee our ambulance remount is cost effective, saving you more money than other ambulance remount companies.

Not to mention the ambulance remounting cost is nothing compared to buying a new ambulance for sale. However if your ambulance is damaged beyond repair we have both new ambulances for sale as well as remounted ambulances for sale. Our remounted ambulances for sale in PA are conveniently located so the East Coast and parts of the Midwest have easy access to our Ford QVM certified ambulance remount services. The ambulance remounts for sale at SIV Ambulances are ready and eager to hit the road, no matter where that may be.

It's not advised to attempt an ambulance remount on your own. The module is quite heavy, and you want to have trained eyes looking for damages and trained hands available to fix them properly. We understand that you want to save money, but if the remounting isn't done properly you may end up paying more in the future. Our ambulance remount cost is kept as low as possible for that reason.
Additional Information