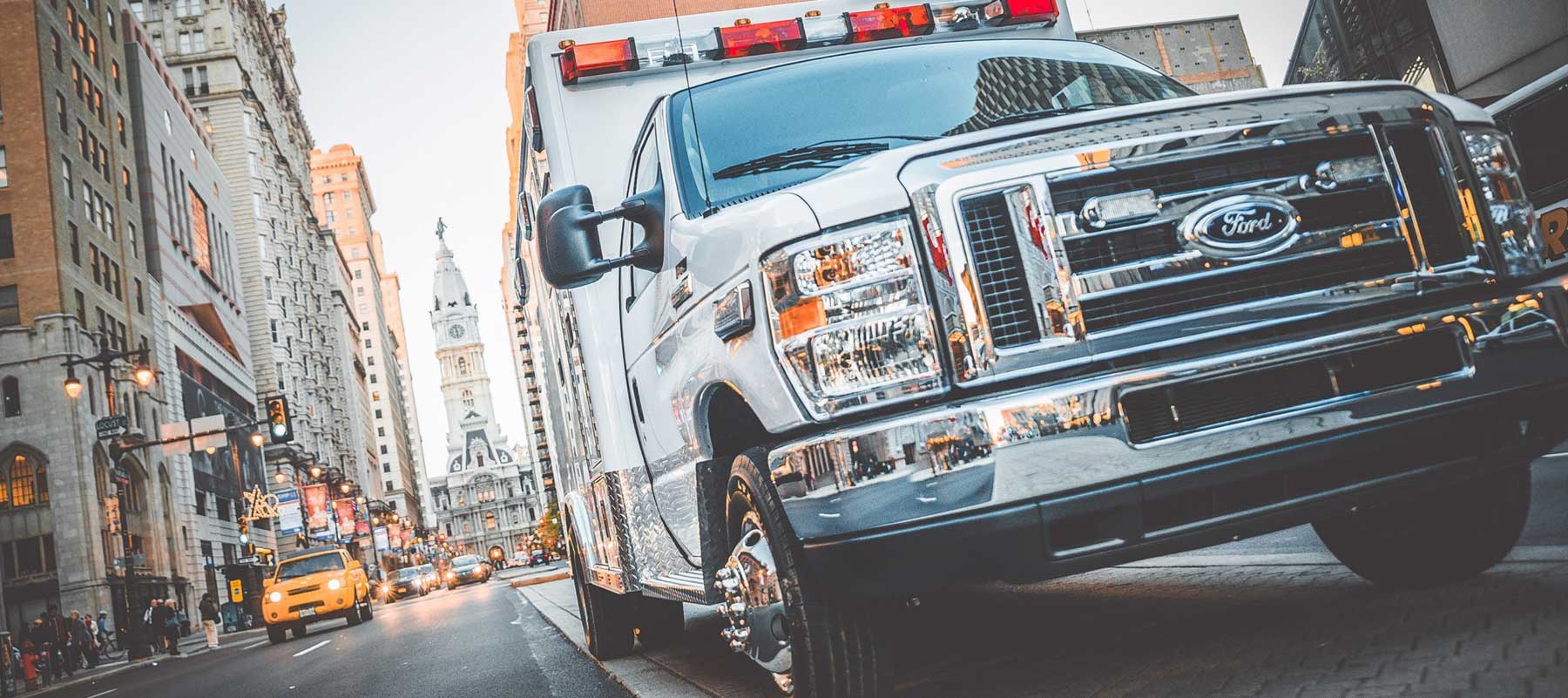 Ford Ambulances For Sale
As one of only a dozen independent Ford QVM Certified Emergency Vehicle Facilities in the United States SIV Ambulances is the right choice when looking for a Ford Ambulance for sale. Finding the right Ford ambulance for your EMS Service, Rescue Squad, Medical Transport, Fire Department or Medical Center has never been easier. Ford is one of the most popular manufacturers for an ambulance whether you go with the new industry-leading 7.3L gas engine,  the super reliable 6.7L Power Stroke Turbo Diesel or the 3.5L EcoBoost V6 in the Transit give us a call.  We specialize in New Ford Remount ambulances as well as Used Ford ambulances.
Affordable Ford Ambulance Options
---
We Carry Various Ford Models
We carry a variety of models of Ford ambulances, and each model has its own great benefits. Ford's versatile line of ambulances is sure to have something that meets your needs. All Ford ambulances are spacious, especially in the module, which is very important for anyone looking to buy a Type I ambulance or Type III ambulance.
You Have Plenty of Module Space with Our Ford Ambulances
The Ford Transit ambulance was designed to have a more comfortable interior while maximizing space for storage of medical equipment.
View Our Ford Ambulances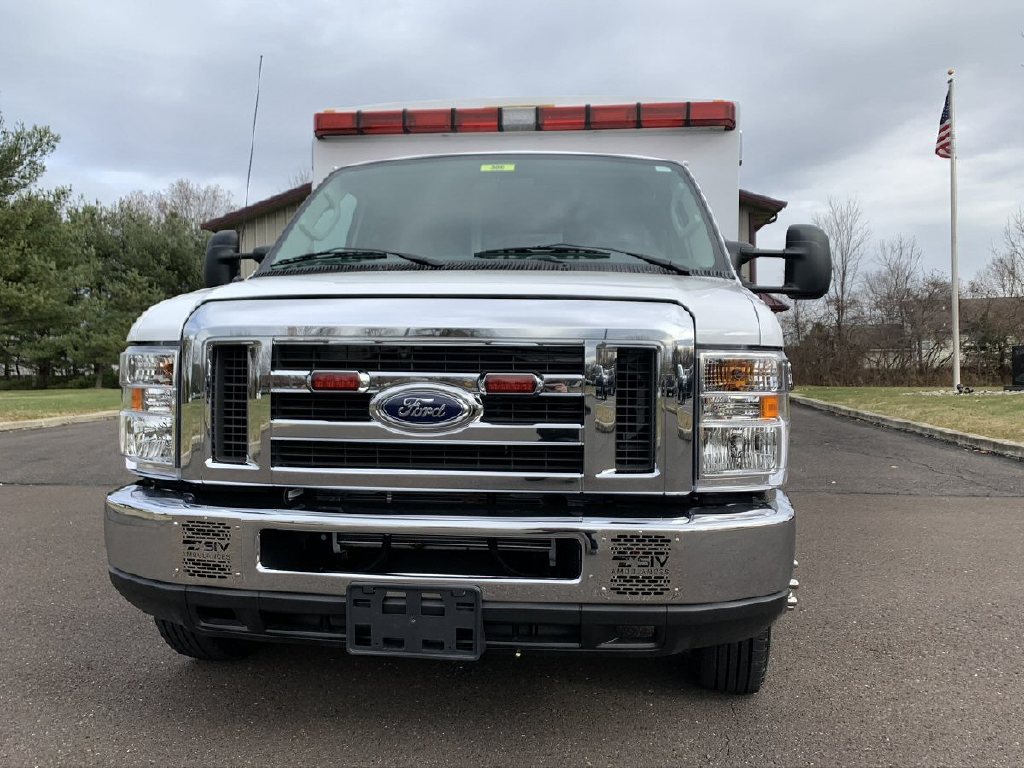 Built Ford Tough
---
Ford offers just the right chassis for your Type I with either the F350, F450, F550 Super Duty cabs. Maybe you need the F650 Medium Duty with eleven available wheelbases. The Type III ambulances's most popular chassis is easily the E350 or E450 Super Duty. With its new 7.3L gas paired with a 6 speed automatic, the E-Series Cutaway is the go-to choice. We are your preferred Ford Ambulance Remount provider Nationwide. 
If you're after a versatile platform that accelerates emergency response times in dense urban areas, our spacious Ford Transit ambulances boast:
Ease of Access

Outfitted with wide-opening rear doors and a convenient sliding door on the side, transitions into and out of the vehicle are simplified.
Cost-Effective Operation

Spend less on fuel and vehicle upkeep costs with any of our rugged transit options.
Thoughtful Design Features

From the user-friendly cabinet and seating arrangements to the compact and organized medical support features within, passengers and EMS providers alike benefit from the ease of operation and well-designed interior elements.
We Carry New & Used Ford Ambulances
---
Handle emergencies with the reliable engine power and spacious modules of the latest Ford ambulances for sale at SIV! Our used, refurbished, and newly-remounted ambulances undergo rigorous inspection and maintenance processes, ensuring unrivaled consistency and fully-operational systems in every model in our lineup.
For broader life-saving capabilities, larger type I or III ambulances utilizing the trusted e450 or F350 ambulance platforms can streamline your team's effectiveness. Our e450 platforms are available in both diesel and gasoline models, compatible with the latest innovations in mobile life-support, and feature more space to store critical life-saving equipment.
Whether you buy new or used at SIV, you can expect fine-tuned electrical/mechanical systems, smoother road performance, and incredible follow-up service with every sale. When lives are on the line, only the toughest of emergency vehicles belong in your fleet. Reach out to our certified team to compare our budget-friendly models, and stay a step ahead of every emergency with the quality your team can depend on.