Explore Our Superior Selection of Used Emergency Response Vehicles for Sale
How to Buy A Used Ambulance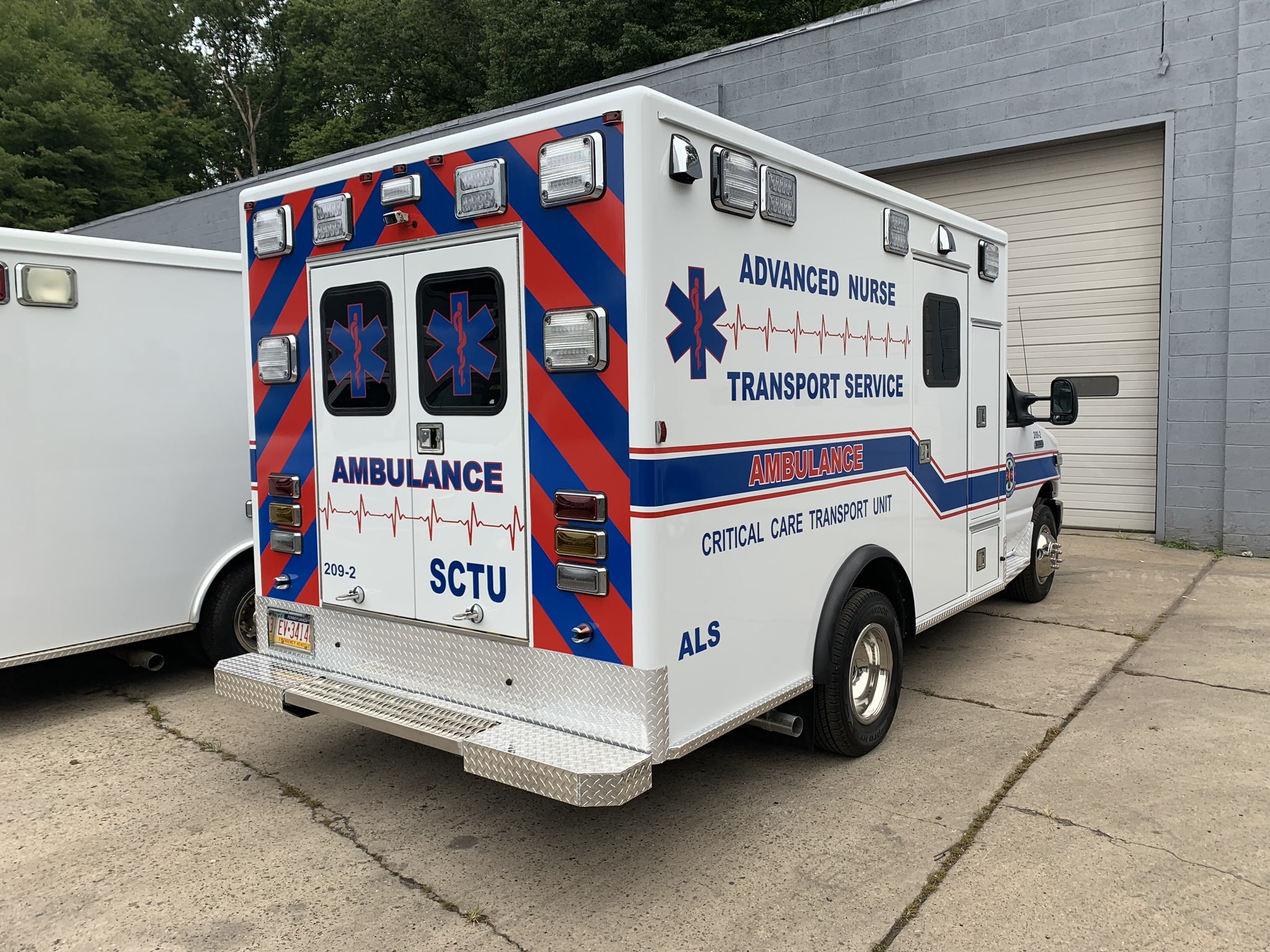 Are you looking to buy a used ambulance that's affordable without sacrificing the quality you need? Is your organization or medical facility in need of a used 4×4, AEV or other kind of ambulance for sale? Are you not quite sure which second-hand ambulance for sale is best for you? Finding the right used ambulance shouldn't be difficult or confusing, and purchasing the right used ambulance for sale can be easily understood when broken down into various classifications. Used ambulances can be defined with several different classifications such as manufacturer, type, and brand.

Manufacturers

Braun Industries has been manufacturing ambulances since 1972. Their long presence in the industry has made them one of the most trusted names on the market. If you need a used Braun ambulance, we have many to choose from. A Braun ambulance can be one of any of three types of ambulances, making them a very versatile name when it comes to finding a retired ambulance for sale. Every used Braun ambulance for sale at SIV is ready to get you back in action and help people in your community.

Wheeled Coach Ambulances are well-known for being highly customizable. Just as their new products are trusted by first responders everywhere, a used Wheeled Coach ambulance has everything you would expect this prestigious name to carry. As with every refurbished ambulance we carry, a used Wheeled Coach ambulance is almost impossible to distinguish from its brand-new counterparts. Old ambulances for sale with the Wheeled Coach name on them are guaranteed to be one of the best-used ambulances you'll find.

We have retired ambulances for sale by American Emergency Vehicles, or AEV, as well. A used AEV ambulance is always an excellent choice. American Emergency Vehicles is part of Ford's QVM program, Sprinter's Customer Assurance Program and GM's SVM Program, and the Ambulance Manufacturers Division of NTEA. Finding a used AEV ambulance for sale means finding a vehicle made with the seal of approval from these four programs.

Below, we explore the differences and beneficial features associated with ambulance types 1, 2, and 3. If you have additional questions about the various models or any of the remounted ambulances you see here, please give us a call and we'll walk you through the pros and cons in greater detail.
Our Inventory Includes Wheeled Coach, Braun & Other Popular Ambulance Brands

Ambulance Types 1, 2, and 3 Vehicle Features

When looking to purchase a second-hand ambulance it's important to note that the three distinct designs will greatly impact which is best to suit your needs. All of our used EMS vehicles are of exceptional quality, but some will work better for your organization than others due to size, build, and interior.

A Type 1 ambulance is characterized by the truck-style chassis that it's mounted on. This makes Type 1 ambulances very reliable on difficult terrain and an ideal option for inclement weather driving conditions. The cab of the type one ambulance and the patient module is connected by a small space for passing through that resembles a window. Furthermore, the type one ambulance driver compartment bears a resemblance to that of a pickup truck, maximizing driver comfort, visibility, and ease of operation. Often medical centers can struggle with being able to afford a new Type 1, so we're always sure to have plenty of these used emergency vehicles for sale.

The Type 2 ambulance, on the other hand, is closer to a van. It's faster in comparison to a Type 1 and Type 3, and generally more affordable as well. Due to a Type II ambulance's slim structure, they're perfect for narrow city streets and dense urban environments. This means that these used EMS vehicles enhance emergency site access which the bulkier Type 1 or Type 3 may struggle to reach in a timely fashion. Whether a new or a second-hand ambulance, Type 2 ambulances are known for their speed, ride comfort, and compact convenience. Overall, Type II ambulances boast better fuel economy, are more maneuverable, and these refurbished ambulances are well-suited for non-emergency transports.

Type 3 ambulances are similar in appearance to Type 1 but they can be distinguished by their mount, which is a cutaway van chassis. Though it can vary by vehicle, Type 3 ambulances often feature a cab and patient module that's separated by a doorway, unlike Type 1's window-like connection.

This space is an important part of the vehicle's interior, as it is used to transport items from the driver compartment to the patient compartment and vice-versa. Its large cab makes it ideal for storing medical equipment. They're outfitted with a large engine, and these second hand ambulances are incredibly durable.

This space is an important part of the vehicle's interior, as it is used to transport items from the driver compartment to the patient compartment and vice-versa. A Type 3's large cab is also ideal for storing additional medical equipment, while simultaneously promoting ease of medical provider service. They're outfitted with a large engine, and these second-hand ambulances are incredibly durable.

Ambulances have other categories similar to the three types, such as the 4×4 ambulance. These are often used by facilities and organizations in remote areas, and often a used 4×4 ambulance for sale will be a Type 1. However, if you want a used 4×4 ambulance for sale but aren't interested in Type 1, there are conversion kits that can be used on Type 1 or Type 3.

An alternative to a used 4×4 for sale is a used Sprinter ambulance. Available as a Type 2 or Type 3, the Mercedes Sprinter is a chassis type that's often used for conversions on emergency vehicles in Europe as well. Type 2 used Sprinter ambulances will have less open space while a Type 3 used Sprinter ambulance will have plenty of space. Either way, when buying old ambulances with a Sprinter chassis you're buying the many safety features associated with their name.

We Offer Refurbished Ambulances For Sale

Brand

Because emergency vehicles need to be able to get anywhere at any time, it's important that they're made to be reliable by reliable names. There are three familiar names you're likely to see when buying an old ambulance, and while they all make for excellent choices when you buy a used ambulance the minor differences may be meaningful to you.

The ambulances under Ford ambulances are considered some of the best available by many medical facilities. A used ambulance from Ford is no exception. They are wide and spacious, which is why when looking for Type 1 or Type 3 used ambulance trucks for sale, Ford's line is so highly recommended.

Dodge ambulances have been in the emergency medical vehicle industry for a long time. They exploded in popularity during World War II. If you want the power of a Dodge Ram at your fingertips know that we carry them among our many used ambulance trucks for sale.

For years Chevy have been around, and since they first introduced their line they have continued to innovate their products with new features. If you're intending on buying a used ambulance with high-end internal heating and safety features, consider the used emergency vehicles we carry with the Chevy name.

Contact Us For More Information

Looking for moving services? Contact SIV Ambulnances Today!

More Than Used Ambulance Dealers

Even if you're still not sure which used emergency vehicles are right for your organization, by now you already know where to buy your next used ambulance.

Our refurbished ambulances are currently available for sale. Whether you're looking to buy a used ambulance that's just as good but hardly as pricey as a new, New York ambulance, need used ambulances New Jersey that is durable, or want to work with the best used ambulance service center in Pennsylvania, SIV Ambulances is here for you.

No matter where you are, our reliable used ambulances for sale will get you exactly where you need to be. Our commitment to quality is unwavering, and unlike your average used ambulance dealers we have a full-service center available to our customers as well. After buying an old ambulance from us, you'll never want to buy a used ambulance from a sub-par dealership again. Come see us today and we'll get you back on the road in a refurbished ambulance to meet all of your needs.